License Plate Recognition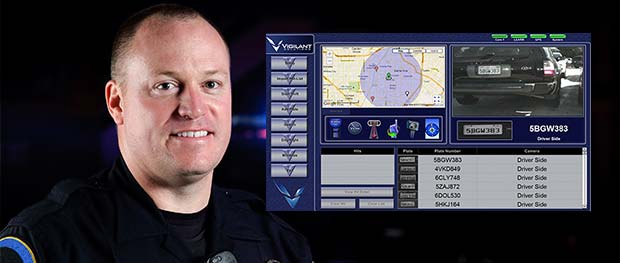 Mobile LPR from Vigilant Solutions is the most advanced and innovative mobile LPR / ANPR solution of its kind. With an easy-to-use and intuitive user interface, Vigilant's Mobile LPR provides officers in the field with real-time field intelligence - managed from within LEARN – to improve their safety and enhance the efficiency of their patrol.
System Information
The System features up to four IP67-rated, low-profile LPR / ANPR dual-lens (infrared and color) cameras with integrated processors (also available in a more compact camera with separate trunk-mounted processor). Vigilant Mobile LPR recognizes license plates in the camera's field of view, matches against various hotlists, and alerts the officer on the vehicle's Mobile Data Terminal (MDT) or laptop.
Unique Features include the Mobile Hit Hunter, an industry-exclusive that compares data collected in the commercial sector against agency hotlists to send alerts to officers in the field within a 3-mile radius of the vehicle of interest. Designed with input from our customers, other features include a night mode, minimize button, and easy-to-access on-screen keyboard.
Industry-leading Performance is a given with Vigilant Solutions' Mobile LPR / ANPR system. Plate recognition accuracy (the ability of the system to automatically trigger an image capture on the presence of the license plate) and plate read accuracy (the ability of the system to accurately interpret the characters) is superior based on Vigilant's talented team of engineers.