Facial Recognition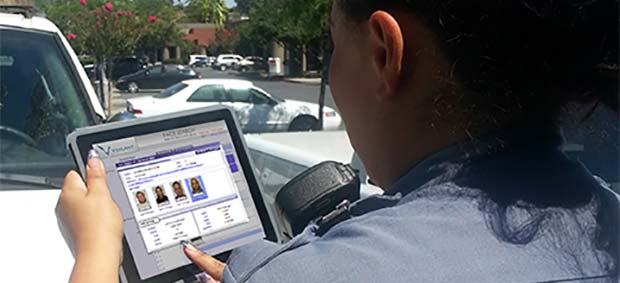 FaceSearch is an easy-to-use facial recognition solution that works. Available via the web, on mobile devices, and as a PC-based application, FaceSearch was developed by Vigilant to deliver a functional, scalable and affordable solution like no other. Hosted in the cloud, FaceSearch offers easy importing and integration capabilities, along with pre-populated face image data from Vigilant.
Over 350 facial vectoring algorithms are at the heart of Vigilant Solutions' FaceSearch. Rather than making use of commercially available facial recognition engines, Vigilant leveraged its experience in image recognition to develop these new facial vectoring algorithms in-house. Why? – to benefit you in terms of accuracy, speed, and flexibility in deployment.
Available on multiple platforms, FaceSearch offers flexibility for a wide range of applications. A web interface provides access from any web browser, a PC-based enrollment system is perfect for prisoner intake and/or security checkpoints, and the Mobile Companion smartphone app provides ultimate portability. Additionally, an integration with Vigilant's LineUp provides near-real-time monitoring of IP video cameras against one or more watchlists.
A simple interface with lots of image data is a recipe for success. FaceSearch's intuitive interface is enabled by millions of pre-populated face images from Vigilant via registered sex offender, CrimeStopper and other websites. The ease of uploading local data and/or integrating to another system makes FaceSearch a useful tool for any agency.
Vigilant Solutions FaceSearch - Conducting a Query