Vigilant Solutions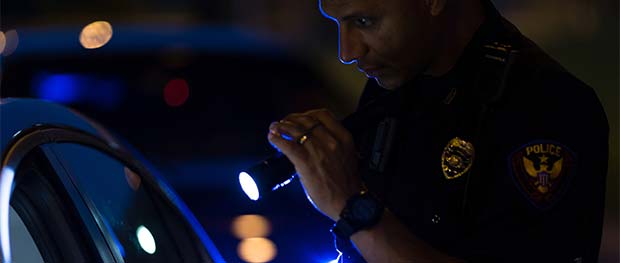 Vigilant Solutions creates highly innovative and essential tools for law enforcement – tools that ultimately saves lives. As an example, Vigilant Solutions' Automated License Plate Recognition (ALPR / LPR) product is the most comprehensive offering available, with over tens of thousands of users around the world and thousands of success stories.
Data is cumbersome; intelligence is actionable. Vigilant Solutions' products are designed to collect, organize and share data to credentialed law enforcement personnel, providing intelligence that is readily accessible and easy to use. This intelligence provides more efficient and effective law enforcement while enhancing officer safety.
Vigilant Solutions creates intelligence by merging previously disparate data sets such as fixed and mobile license plate recognition, privately collected LPR data, facial recognition, and more. Vigilant's LEARN Intelligence Network provides an easy to use and intuitive interface to all of this information for unmatched investigative capability in a secure, hosted environment to reduce demands on agency IT resources and to facilitate nationwide interoperability and data sharing.
Whatever your intelligence need, Vigilant Solutions is the answer. A trusted provider to tens of thousands of law enforcement professionals, Vigilant Solutions is committed to helping you protect officers, families and communities.
Intelligence-Led Policing (ILP)
Stretched budgets and decreased grant funding have limited agencies from deploying technology as broadly as they would like. Now, Vigilant Solutions introduces a way for agencies of all sizes to easily deploy and afford a comprehensive suite of technology solutions that may otherwise be unattainable. License plate recognition (LPR) system(s), unlimited LPR data from Vigilant's national network of over 2 billion detections, a turnkey facial recognition solution, hosted LEARN LPR analytic software, and a new mobile application for agency-wide deployment – this is all available to you today.
The Benefits of Intelligence-Led Policing (ILP)
Receive license plate recognition (analytic software, data, cameras), facial recognition, and mobile application in one easy to deploy package
Save over 75% on average when compared to deploying all of these technologies individually
Empower patrol officers for more efficient field enforcement
Generate additional investigative leads to identify and apprehend suspects earlier, resulting in reduced crime
Intelligence-Led Policing (ILP) from Vigilant provides you with the following tools to help you leverage different technologies to achieve greater efficiencies in your Agency while reducing crime and improving officer safety. ILP helps you accomplish this by providing all of these technologies in one packaged offering – at over 75% savings on average when compared to purchasing these individual items on their own!
LEARN LPR Analytic Software: LPR data is made useful with LEARN. Easy to use, but extremely powerful, LEARN is available to your entire agency under ILP. From the simplest of LPR Queries, to complex analytics, LEARN will help you see LPR data in an entirely new way and bring additional cases to closure.
Unlimited Use of Vigilant LPR Data: Known to many as NVLS, Vigilant's private LPR database is the largest in North America with over 2 billion detections growing at over 70 million a month. Your ILP package includes unlimited access to this LPR data via LEARN to help generate additional investigative leads.